The story of the wedding at Cana of Galilee teaches us vital lessons about our marriages as Christians.

This beautiful story unfolds in John Chapter 2 verses 1-11. The story is symbolic with some lessons to be learnt. The symbols in the story include; wine, guests and the key personalities. The challenge in the story is that the wedding feast is running out of wine. Wine is a very important drink at any event and it is used in serving special guests.

Whenever we are preparing for ceremonies, we always make sure there's something special to serve our special guests. We always serve wine whenever we are celebrating something special or receiving a very important guest. Wine can be a symbol of importance and can be used to depict love in a marriage relationship.

Love is also an intense feeling of affection, a very deep emotional feeling shared between a man and a woman .

Songs of Solomon 8:7 says "Many waters cannot quench love, neither can the floods drown it: if a man would give all the substance of his house for love, it would utterly be contemned."

Whoever is married or in courtship knows exactly how it feels to love or to be loved. Love is one of the key ingredients in the marriage relationship and genuine love does not wane fast which makes it a strong binding force.

Love when nurtured will eventually consumate into marriage and two people begin to live together as one. The two love birds from different homes, family backgrounds, lifestyles and exposure begin to share things in common, treat each other well, try to please each other, comfort each other and give what is best to each other.

Marriage is an integral part of life and the benefit of marriage are innumerable from love to companionship and procreation. The Bible also says in Mark 10:9 that what God Has joined together let no man put asunder.

The Bible begins with the story of marriage in Genesis, how God in His infinite wisdom considered the first man He made and said it is not good for a man to be alone and created Eve, a woman as the help meet for Adam. Then in John 2:1-11 at the center of the Bible, is the story of a wedding at Cana and Jesus, the Son of God was a guest at that wedding and at the end in Revelations, the Bible closes with the Marriage Supper of the Lamb.

As interesting as these marriage stories are, only the Marriage Supper of the Lamb has a perfect story. The marriage in Eden and Cana both had problems to be solved.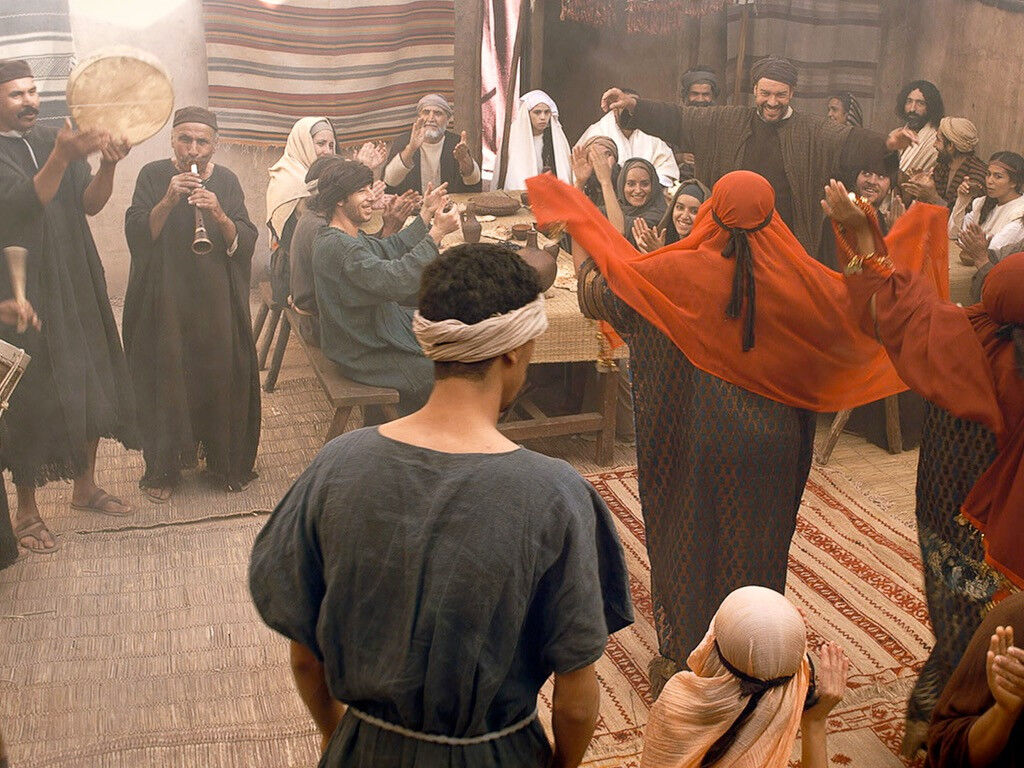 God must always be so near because at every point in time, the marriage relationship will always arrive at a problem that must be solved by God. As beautiful and Idyllic as Eden was, the marriage established there was tested by the devil and needed a rescue, the same with the marriage at Cana, it needed the intervention of Jesus.

At the wedding in Cana, they were running out of wine. Wine here is symbolic, The marriage union of a man and a woman is so sweet and can be likened to wine but as the joining continues, guests will continue to drink the wine of the marriage. Guests can be likened to so many factors like differences in upbringing of the couple, expectations, temperaments, financial constraints, personality traits etc. Each one of these guests or factors starts drinking the wine until it runs dry.

Sometimes, in the marriage union, the wine may tend to run dry and confusion may try to set in but as challenging as it may sound. Jesus is always present in our lives.

Jesus is always our present help in the time of need. All we need do is to call on Him. The couple in Cana, were blessed to have Mary, mother of Jesus present at the wedding to call on Jesus and their problems were solved.

Challenges are bound to come into our marriages and they must surely come. The Danger of Expectations oftentimes is the Governor/Chairman in the marriage and must be served alongside some other Very Important Personality traits and temperaments as special guests of honour.
How must we serve all the VIPs on the front rows and not run out of wine in this marriage? Jesus must be present at this marriage if it must continue.
In John Chapter 2 verse 5, Mary, the mother of Jesus told the servants "Whatsoever he saith unto you, do it." As Christians, we will always have guests like Mary in our marriages too, who would point us to the Word of God. Sometimes it may be the Holy Spirit or they may be human beings like us. Whenever we do what God says, there will be peace and all must be well.

Jesus told them to fill the water pots with water. We must always pray to God and fill up our challenges with enough prayers, it would not be easy and we may also doubt if praying would work. God will surely make it work as we continue to pour out our hearts in our challenges to Jesus and we will surely draw out testimonies from those challenges.

John 2 verse 9 says, the governor (Danger of Expectation) of the feast (marriage) as its name implies was the first to call the bridegroom and said in verse 10, "Every man at the beginning doth set forth good wine; and when men have well drunk, then that which is worse: but thou hast kept the good wine until now."

The presence of Jesus in our marriages is to help us stand out through any challenges we may face. For instance, we may have expectations in our spouses, we expect them to be this or that already but these expectations are not forthcoming. Do we call on Jesus to help our spouses be what God wants them to be while lovingly guiding them and let the danger of expectation be put to shame as Jesus helps us keep the good wine until the end in our marriages? Or should we let our wine run dry by taking actions by ourselves? We need Jesus to help us and give guidance in all our challenges.

Calling on Jesus even in the little issues and not trying to solve our issues by ourselves will keep our wine from running out and will help us keep the good wine until the very end.

God has the power to replenish the wine in our marriages today. All we have to do is to always simply call on Jesus with the help of the Holy Spirit. For we do not know what to pray for as we ought, but the Spirit himself intercedes for us with groanings too deep for words" (Romans 8:26 ESV).

Whatever challenges we face in our marriages, Jesus is always Present!

All we need to do is just to call on Him. It may seem our prayers are not working at first but we will soon see the results.

Jesus brings chaos into order anytime we call on Him.