Summarized Address at a Freshers' Orientation Program, OAU, Ile-Ifè. 22nd Jan 2022.
"Wherewithal shall a young man cleanse his way? by taking heed thereto according to thy word. With my whole heart have I sought thee: O let me not wander from thy commandments. Thy word have I hid in mine heart, that I might not sin against thee." Psalms 119:9-11

"O how love I thy law! it is my meditation all the day. Thou through thy commandments hast made me wiser than mine enemies: for they are ever with me." – Psalms 119:97-98
---
Every man at every stage of life faces some type of battle or the other. But young men and young women in particular faces the most daunting and hottest battle. The time of youth is a time of decision, of critical decisions that will reverberate far into the distant future that awaits each decision maker. Every little and every big decision have pronounced effect on their future. But oh, the vast majority of young men and young women are woefully ignorant of the fact that they are, whether they like it or not, actively involved in a war: a war against self, the world and Satan. And, like all competent adversaries, it is Satan's desire that his enemies or targeted preys be unaware of his presence or schemes.

I congratulate you on this noble achievement of being admitted into one of the best citadels of learning in this country, to nurture and build up the talents God has deposited in you towards living a fulfilling life in Christ. As a Christian, a professing Christian in this Church or a visiting guest in this gathering, we want you to have this at the back of your mind always, that even now, you have only moved closer to the fore-front of the battle field. You will feel the heat and pressure more than you've ever felt before. But the "harder the battle, the sweeter the victory." With Christ on your side, the storms may rage, but it will be to serve as testimonies of the manifold mercies and grace of God, if you abide in Him.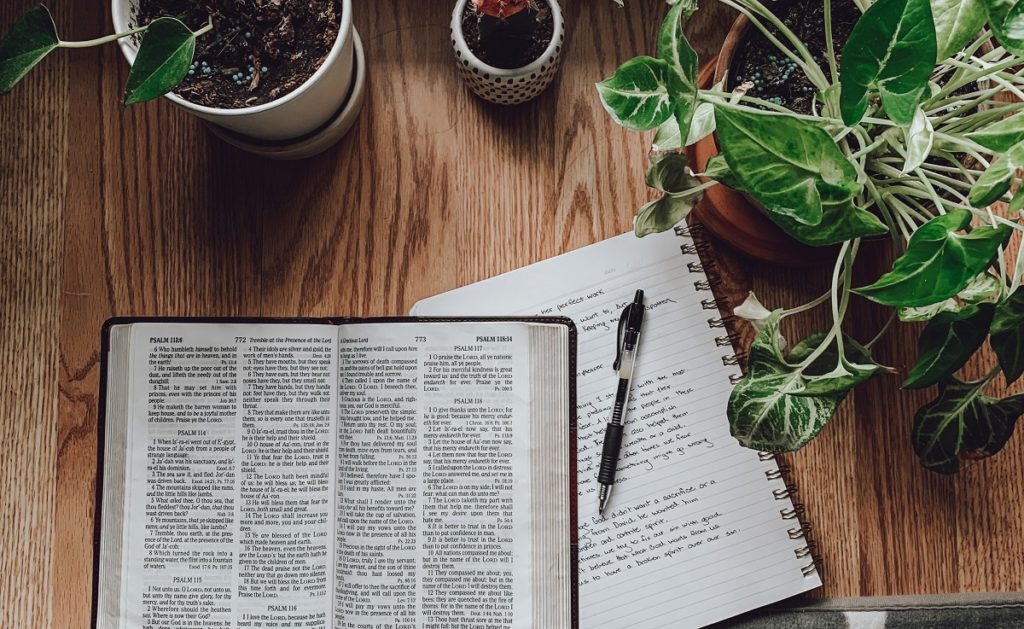 The Psalmist said "how can a young man cleanse his way?". Inherent in that solemn question is the even more solemn assumption that a young man's way, a young woman's way has some kind of dangers hidden in it that poses great treat to life and limb. If he or she is not helped, he will lose his or her life, or loose some critical part of his bodily faculties. There is only one way that the young man can escape, or stand the chance of getting through without loosing any of his life or limb:

And blessed be God, the Father of our Lord Jesus Christ, He will never leave us nor leave any seeking heart in the dark as to the way to go. In the same breadth, the Psalmist furnished us with the answer straight-away: It is by "taking heed thereto according to thy Word." In order words, it is by you having the Holy Bible as our constant companion. It is by "taking heed", considering carefully its injunctions, meditating and musing on the whole contents of Scripture as a matter of priority in our life and along our journey all through.

In this new battle front you have entered or have been posted, there exists new and diverse temptations, strange and strong forces of darkness, that will unfailingly drown all those who don't have the Bible as their guide and their guard – as their constant companion. You cannot afford to trifle with your Bible at this stage of your life. You may have been a passive reader of the Bible or even totally negligent in the duty of studying it, but now, more than ever before, you must prioritize "taking heed" to the Word of God by reading, studying and meditating on it, as your life, your future, your success, your eternity depends on it. It is the divine map that will help you navigate your way safely through this phase of your life.

"This book of the law shall not depart out of thy mouth; but thou shalt meditate therein day and night, that thou mayest observe to do according to all that is written therein: for then thou shalt make thy way prosperous, and then thou shalt have good success. 9 Have not I commanded thee? Be strong and of a good courage; be not afraid, neither be thou dismayed: for the LORD thy God is with thee whithersoever thou goest." – Joshua 1:8-9

Again, the Bible must be your priority if you want good success, whether in your academics, marital, family, career, social or what have you. The Bible talks about the "prosperity of fools" (Prov 1:32), and that clearly tells us there are certain "prosperity" children of God must not have, and will not have because they are from the pit of hell. Only the Bible can give you the discretion to identify what is good or bad success. Stay close to it!

The Bible will teach you and enable you through the Spirit to study hard and study smart. It will give you the incentive and enablement to enjoy your studies and your work so that you never feel drudgery in the discharge of your academic duties. And how easy your studies will become when you both enjoys it and are rewarded for it! When you stay close to your Bible, the Lord will direct your path, enables you to work hard and smart, making all things easy for you, for it is written, "they shall not labor in vain nor bring forth for trouble." The Bible will teach you the dignity of labor, that work is not a punishment, for God Himself work for six days and rested on the seventh.

The Bible will prune and keep you from bad friends and from going to dangerous places that are inimical to your academic progress. Woe belongs to those who are not anchored to the Rock of Ages; they shall be tossed to and fro by the prince of this world until they make shipwreck of their lives.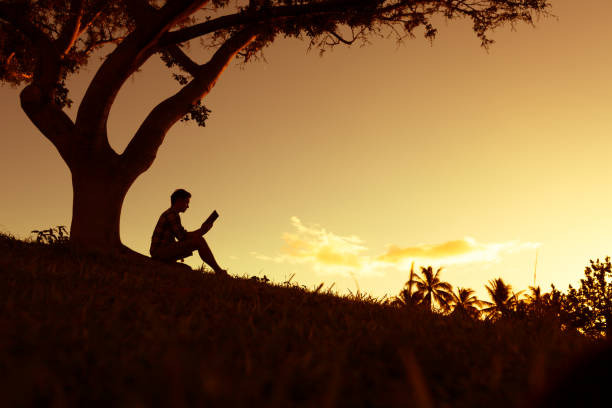 Dear young man and young woman, whether you are "freshers" or "staylites", keep close to your Bible. Never joke with it, never be a companion of any who joke with the Bible. Read and study it every day. Meditate on it, carve out special time you attend to this heavenly duty every day. Never allow a day pass that you do not read and meditate on your Bible. Read it on your feet, on your knees, meditate on it at your break time, when you shower or in the rest room, integrate it into your daily study plan, live it, breath it and radiate the Bible. The Bible will help you "make thy way prosperous, and then thou shalt have good success."

Your enemies are strong, very strong, but Christ is far stronger. All power in heaven and on earth has been given to Him. Therefore, stay closer and closer to Christ through the Bible every day so that He can "make you wiser than [your] enemies: for they are ever with [you]."